If you're thinking about starting a business or already running one, then chances are you'll need to carry out some form of market research at some point. But what exactly is market research? And what are the different types of market research that you can carry out?
In this blog post, we'll be taking a look at the different types of market research and how they can help you to understand your target market and make better business decisions so, whether you're just starting your business planning or looking for ways to refine your marketing strategy, read on for everything you need to know about market research.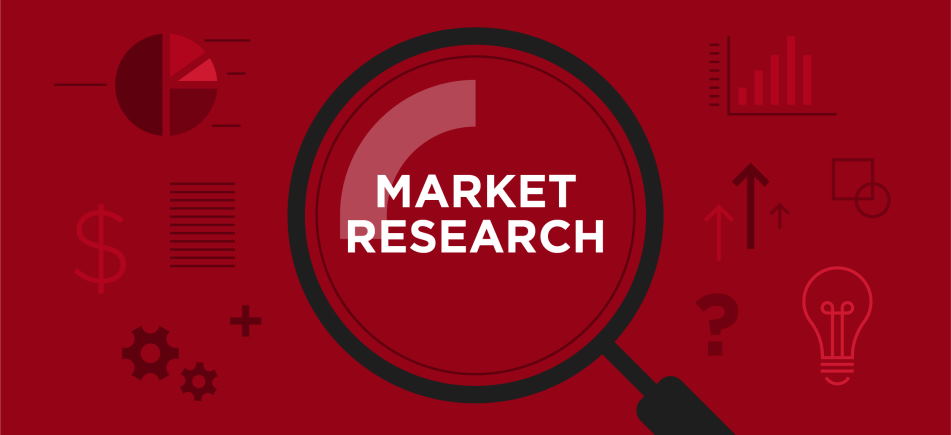 Reasons why market research is important for your business
Identify customer needs: Market research helps you to understand the needs and wants of your target customers, their preferences, expectations, and purchasing habits. This knowledge can help you create better products or services that meet their specific requirements.
Gain a competitive advantage: Researching your competitors' activities in the market will give you an understanding of their strategies and how successful they have been in implementing them. With this information, you can develop unique ways to stand out and gain a competitive edge.
Focus on profitable areas: Product development is expensive and time-consuming, so it's important to focus on those areas most likely to yield profits for your business. By researching consumer trends within your target market, you can identify the most profitable opportunities and allocate resources accordingly.
Adapt to changing markets: Market research allows you to keep up with customer needs and preferences changes over time. This information can help you stay ahead of the competition by quickly adapting your products or services to meet the latest market demands.
Make strategic decisions: Having a thorough understanding of customer behavior and market trends will enable you to make informed decisions about how best to grow your business. You'll be able to anticipate customer needs before they arise and better understand which tactics work best for marketing and selling your products or services.
Improve customer satisfaction: Good customer relationships are essential for any successful business. Market research can help you identify areas where your customers are dissatisfied and provide the data needed to improve their experiences. With higher customer satisfaction, you'll be able to increase loyalty and generate more revenue over time.
Capitalize on opportunities: Growth opportunities can arise in unexpected places. By conducting regular market research, you'll be better equipped to spot these opportunities and capitalize on them before your competitors do. This could result in greater profits for your business in the long run.
Increase efficiency: Researching which production or delivery methods will save you time, money, and resources in the long run. With this information, you can streamline processes and ensure that all your resources are being used efficiently and effectively.
Plan for the future: The data gathered from market research can be used to develop long-term strategies and plans for your business. This information can help you identify opportunities for growth, prepare for any potential risks, and build an overall vision for your company's future.
Measure success: Market research not only helps you make decisions but also allows you to track how successful those decisions were over time. This will enable you to adjust your strategy if needed and focus on areas that are delivering the best results for your business.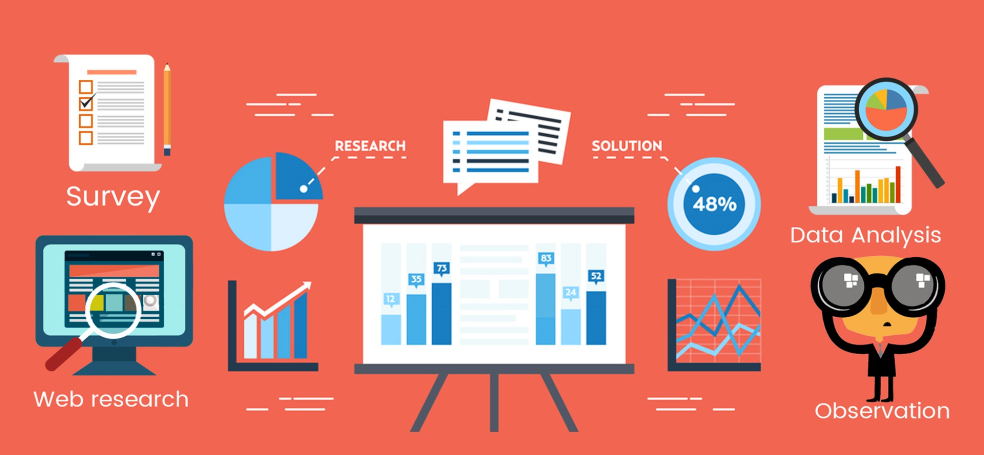 Types of market research and when to use them
Market research covers a wide variety of techniques and approaches. The most commonly used methods include:
Surveys are one of the most common types of market research. They can be conducted online, by telephone, or in person. Survey results can provide valuable insight into customer preferences, price sensitivity, market trends, and more. Such data is invaluable for businesses making decisions on product development, advertising campaigns, pricing strategies, and other marketing initiatives.
Focus Groups: A focus group involves gathering a group of people to discuss opinions on a particular topic or product concept. Focus groups allow companies to collect direct feedback from potential customers while interacting with each other and company representatives. This type of research is often used to gain insight into customer needs and preferences and test the feasibility of a product or service concept.
Social Media Monitoring: Companies can use social media monitoring tools to track conversations about their brand or industry across various platforms. By closely following these conversations, businesses can gain valuable insights into public opinion and sentiment toward their products and services. Such data can be used to make informed decisions on marketing initiatives, product development, customer service strategies, etc.
Experiments: A/B testing is an experiment-based approach that companies use to compare two versions of a product or advertising campaign to determine which produces better results. Organizations can quickly identify the most effective solutions for any given challenge through such experiments.
Secondary Research: This type of research involves collecting data from existing sources such as industry reports, government statistics, and other published materials. Companies often use secondary research to understand the market environment in which they operate.
Big Data Analytics: Big data analytics involve collecting large amounts of customer data from online sources like website visits, social media behavior, and online searches. Companies can use such data to gain insight into customer needs and preferences to inform decisions on product development, marketing campaigns, and more.
Mystery Shopping: Mystery shopping involves hiring individuals to pose as customers to assess the quality of service a business provides. Mystery shoppers evaluate sales staff interaction, speed of service, cleanliness of stores, etc. This type of research allows companies to identify areas for improvement to provide better customer experiences.
Ultimately, choosing the right type of market research for a particular situation depends on the objectives that need to be achieved by the company or organization. Of course, each approach has its own advantages and disadvantages; however, using multiple methods can sometimes be the best approach to gain a deeper understanding of customer needs and preferences. In any case, conducting proper market research is essential if companies want to understand their customers and make informed decisions about their products and services.